New Construction Division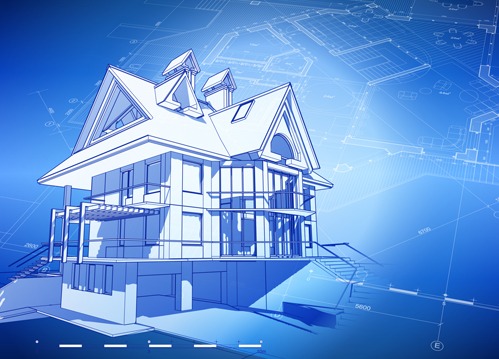 Did you know that only 3.7% of real estate agents nationwide claim to know new construction? As a result, many home buyers are not provided the option and benefits of building a home.
Our agents understand the new home sales and building process, blueprints, construction contracts and the cost of building saving our clients thousands of dollars. Building a new home is very different from buying an existing home and requires the right agent to ensure a smooth and enjoyable building experience.
The process begins with a consultation with a Magellan® agent to determine your maximum sales price, desired style of home, floor plan and amenities. Amenities do not mean a 6-page wish list but rather the amenities most important to you and your family or there is no sense in building. Square footage is not discussed until later because at the end of the day, square footage is irrelevant. What is most important is that you get the style of home you are looking for, the space in all the right places, the amenities most important to you at the price you can afford. Square footage over and above that can cost you $120 to $170+ per sq. ft. in the Rochester housing market.

Misconceptions About Building:
All builders are created equal
I will save money dealing directly with the builder
I don't need my own agent to represent me
The process starts with the architect
Architects know what things cost
If I have an existing home to sell, I will have to move twice while waiting for my new home to be built
A shorter build time compromises the quality of the home
Bigger is better
I can't build within my budget
New Home Advantages

Higher investment and appreciation the first few years. Older homes may not generate higher equity due to aging and deterioration.
Maintenance relief! Fewer repairs! With an existing home, you may inherit someone else's problems which may not be visible until after you move in!
Builder and/or State warranties offer increased buyer protection. Typically, older homes carry no warranty.
Buyer can select the size of home to fit their family needs. With an existing home, you may have to compromise if the space and room sizes do not entirely meet your needs.
Buyer can select their own floor plan. Newer homes have better layouts and architectural conveniences. Many older homes offer floor plans that are functionally obsolete.
Buyer can enjoy selecting their own cabinets, floor coverings, fixtures, etc. The alternative is to live with someone else's décor or spend added dollars to re-decorate.
Better energy efficiency and more insulation. Existing homes may lack energy efficiency and insufficient insulation.
Cleanliness! With an existing home, who knows what you will find!
Current building codes and requirements. An existing home may have been built to obsolete building codes.
Buyer can select their own home site with practical and aesthetic features they want.An existing homesite may not offer adequate usable space or provide site amenities.
For a complimentary consultation, call Magellan®
now to speak with a New Construction Specialist today!