Rochester's 8 Best Restaurants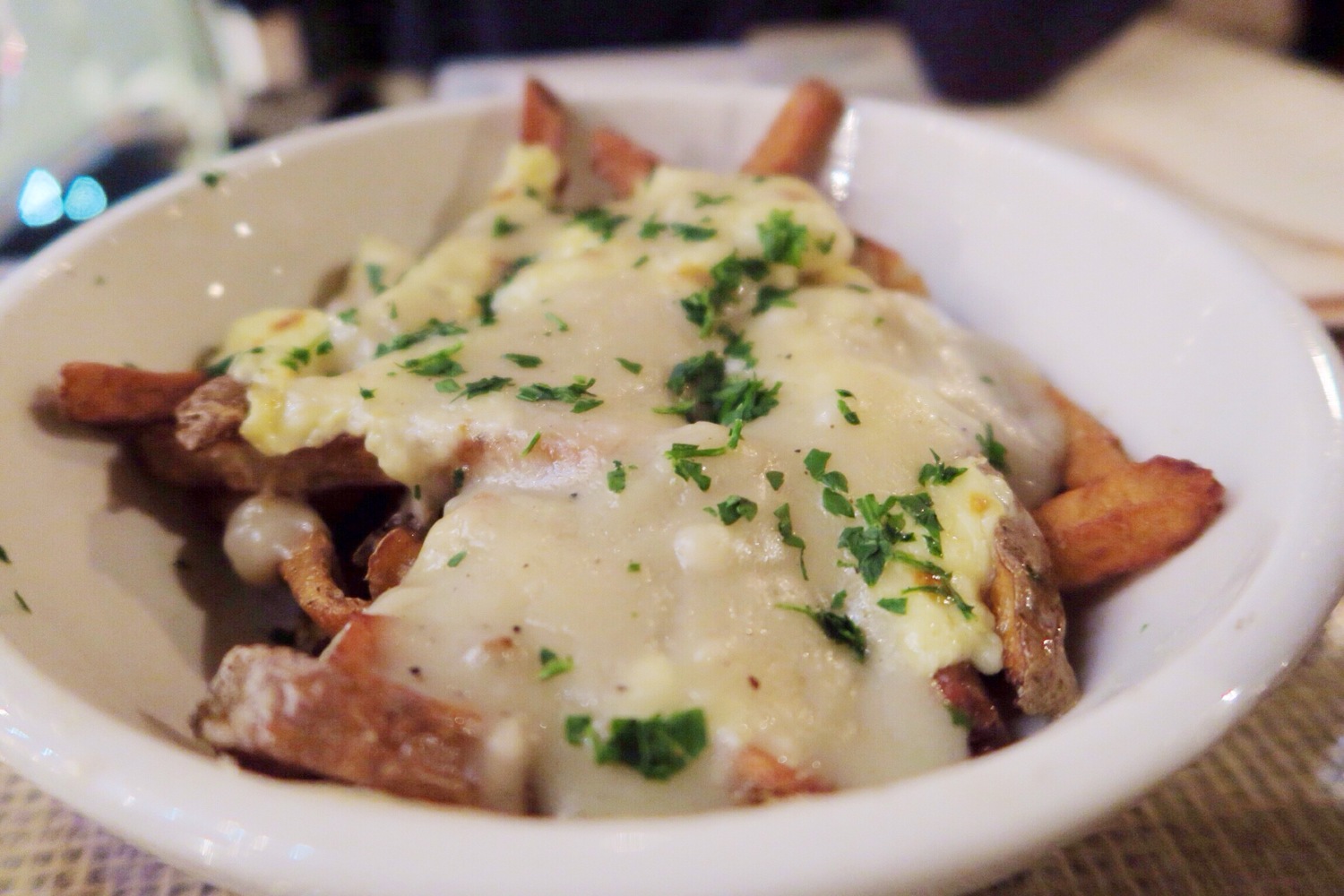 Boasting a diverse and eclectic community of restaurants, Rochester is fast becoming one of upstate New York's newest culinary hotspots. From upscale farm-to-table American eats and classic Italian fare to finger-licking barbecue and colorful Caribbean-inspired cuisine, we give you our picks for the 8 best restaurants in Rochester.
LENTO
Restaurant, American, $$$
Serving elegant, new American farm-to-table eats crafted from local, seasonal produce in the heart of Rochester's Neighborhood of the Arts, Lento is one of the city's best restaurants. With Executive Chef and owner Art Rogers' recent appearance on the James Beard Award's Best Chef Northeast semifinalist list, guests are guaranteed a first rate dining experience. Try an appetizer of honey mustard-roasted quail with foie gras sausage and cranberry stuffing, wild rice and butternut squash sauce, followed by an entrée like wild Alaskan sockeye salmon with an heirloom cranberry stew, teamed with wine from the neighboring Finger Lakes Wine Country.
THE OWL HOUSE
Bar, Restaurant, American, $$$
Specializing in contemporary American fare, The Owl House is known throughout Rochester for its creative plates, craft beers and cozy, bohemian vibe. Sited in a charming wooden house, The Owl House's homely, inviting interior sets the perfect rustic scene in which to enjoy imaginative small plates like roasted pork shoulder and ricotta meatballs as well as heartier dishes like seared sea scallops with braised lentils, maple chipotle vinaigrette and a fennel-apple-cabbage slaw. With plenty of vegan, vegetarian and gluten-free options, diners will not leave disappointed. The Owl House's lively bar is great for sampling any craft beers and artisan cocktails.
ROCCO
Restaurant, Italian, $$$
Modelling itself on a traditional osteria, rocco is an intimate restaurant owned by local chef and restaurateur Marc Cupolo and his partner, Dan Richards. Rocco is one of the best places in town for simple, classic Italian eats. With just 13 tables, this restaurant is small and often busy, with delicious dishes like linguine with white clam sauce and tender sliced steak with Parmesan-creamed Swiss chard. This, combined with rocco's exclusively Italian wine list, means you should probably make a reservation. Rocco specializes in gourmet pizzas; we recommend the calabrese with ricotta, oil-cured olives and Calabrian chili or the vongole topped with clams, garlic, pancetta, parsley and chili.
THE REVELRY
Bar, Restaurant, American, $$$
The Revelry offers an American menu that combines the traditional and the contemporary, taking inspiration from the cuisine of South Carolina's Lowcountry. Spacious, lofty dining rooms are where guests eat creative fare like blackened catfish with frogmore stew, tomato chutney and puffed Carolina gold rice, or oysters on the half shell with cocktail sauce and truffle mignonette. All the while a lively bar serves craft cocktails and beer. The Revelry's traditional southern Sunday brunch featuring shrimp and grits or biscuits and red eye gravy is also very popular.
STICKY LIPS BBQ
Restaurant, American, BBQ
Sticky Lips BBQ in Henrietta serves, as its slogan says, 'smokin' good barbecue.' First opened in 2004 in a former automobile showroom in the city, this barbecue joint has gained a loyal following. Not least due to its two story space, decked out with retro signs and vintage photographs, is regularly packed with BBQ fans feasting on Sticky Lips' fare. The menu features all the usual suspects, from Memphis-style pit-smoked BBQ ribs, pulled pork and Texas beef brisket to burgers, sandwiches and even vegetarian options like smoked BBQ tofu.
TONY D'S
Restaurant, American, Italian, $$$
Known throughout Rochester for its delicious coal-fired pizzas, Tony D's is a lively Italian eatery that enjoys a prime location overlooking the Genesee River in the city's historic Corn Hill neighborhood. Tony D's dining room features an open kitchen where guests can see the restaurant's signature pizzas – from classic margaritas to innovative creations like carciofi topped with artichoke hearts, sun-dried tomatoes, almond pesto, goat cheese and pecorino – and other classic Italian dishes like eggplant parmigiana and pork braciole prepared by talented chefs. Head outside to Tony D's riverside patio on warmer nights for a cocktail or two.
TAPAS 177 LOUNGE
Bar, Restaurant, Tapas, $$$
Tapas 177 Lounge Providing Rochester diners with delicious fusion dishes inspired by global flavors, Tapas 177 Lounge is a must go dining destinations for guests with eclectic palates. A street-level bar welcomes guests as they enter, and serves what the restaurant assures are the best Martinis in town. On descending to Tapas 177's lower floor, a gorgeous dining room decked in rustic, warm colors awaits customers and leads them to a beautiful, secluded courtyard where live music entertains guests in warmer months. Must try tapas dishes include the Korean bulgogi BBQ beef, curried chicken empanadas and the game sausage plate featuring spicy elk and wild boar chorizo as well as venison-blueberry-Merlot sausages.